Mustafa Karabekmez: Is Globalization Slowing Down?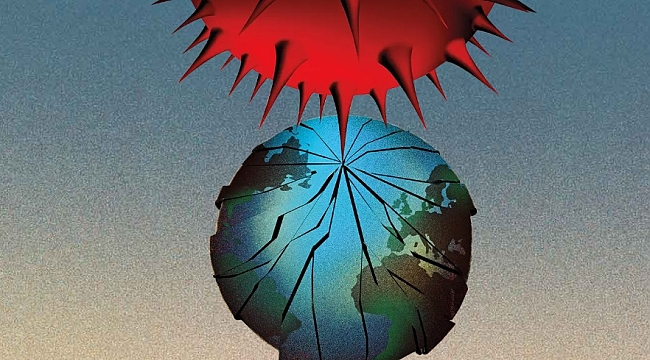 26 Haziran 2020 - 11:59 - Güncelleme: 26 Haziran 2020 - 12:09

At 80s every speechmaker captures the tribune whether who is a lecturer or mayor of a small town with 3000 population starts his/her speech with "… of Balkans and Middle East". Then, after 2000s these kinds of speeches started with "In the era of globalization" cliché sentence. 
Is globalization slowing down in the context of free movement of capital, labor force, goods and services on the world without any barrier? Until 10 years ago, nations around the world, established regional cooperation organizations such as EU, NAFTA and Shanghai Cooperation Organization for free movement of capital, work force, goods and services in the region. But we observe that recently, protective and introverted economy policies became more popular. The trade wars between US and China already started before the pandemic. US was planning to build a wall to Mexican border. UK was approaching to end for prolonged divorcing process from EU.  US and EU were negotiating about custom tariffs and new trade treaty. US increased steel and iron tariffs in order to protect its own iron and steel industry. Turkey's iron and steel industry was also affected negatively due to this initiative. 
We can say that Covid 19 pandemic was the last nail on coffins of globalization which already slowed down recently. EU countries didn't present a kind of cooperation and solidarity against Covid19 pandemic. Even, they tried to seizure to the individual protective health equipment that they ordered to 3rd party countries with a vandalistic approach when the goods are transporting their own territory. 
During the pandemic, the countries started to questionnaire the economy policy that "Lets run design and R&D process in our country but have the mass manufacturing at far east countries where labor force is cheap.  Both US and UK had a confrontation with the fact that they are unable to manufacture even a simple ventilation equipment due to departed manufacturing-based economy. Now Trump administration is trying to develop economical policies  that subsidize manufacturing in USA.
EU suspended the Schengen Treaty during the top of Covid19 pandemic and free movement of people through EU had been stopped. Although, EU countries tries to ease Covid 19 restrictions through Europe; we are having political counter effects of pandemic in economy era. For example, declaring Turkey as a risky country for tourism is a result  of protective and introverted economy politics. German citizens can visit UK where Covid19 situation is worse than Turkey and can visit Italy, Spain and France where current Covid19 situation is more or less similar with Turkey. Turkey is declared as a risky tourism destination for German citizens. Imagine that, a Greek island where there is only a few bed capacity small hospital with transportation difficulties is risk free in terms of Covid19 but Antalya is a city where modern public and private hospitals are available even Antalya hosts Akdeniz University Medical Faculty hospital where multi transplantation surgery operations had been done first time in the world is risky! Beside that Antalya has a modern infrastructure and new well-establishedhotels. This decision is not about health. It is about subsidizing tourism economies of  Mediterranean countries who are members of EU after pandemic era. It is truly targeting to keep tourism income in EU. It is another example of protective policy against globalization. 
Of course what I mean with globalization is free movement of capital, labor force, goods and services on the world. On the other hand, free movement of information, knowledge and use of technology continues with high speed. One of the very good examples of how globalization speed up is Covid 19. Remember that Spanish Flue had been first emerged in Egypt at the beginning of last century. It took five years to come Europe. But Covid19 was emerged in Wuhan city of China but only it took 5 weeks to come to Europe.
It is obvious that globalization trend will slow down and protective and introverted economy policies become popular all around the world. We already adopted this trend with "Yerli veMilli" motto.