Deputy Attorney General Rod Rosenstein and FBI Director Chris Wray defended themselves against grilling by GOP lawmakers, including Rep. Jim Jordan, on Capitol Hill Thursday, facing off against House Republicans angry over the FBI and Justice Department's handling of the Hillary Clinton email and Trump-Russia investigations.
Interested in
Trump Administration?
Add Trump Administration as an interest to stay up to date on the latest Trump Administration news, video, and analysis from ABC News.
Trump Administration
Add Interest
Their appearance came as the GOP-led House voted along party lines on a resolution demanding the Justice Department comply with document requests and subpoenas from the House Intelligence and Judiciary Committees. Some conservatives have suggested the move could be the first of several actions taken against the Justice Department and Rosenstein – including, potentially, censure and impeachment.
In one fiery exchange, Jordan, the pugnacious two-time NCAA champion wrestler from Ohio, accused Rosenstein of hiding information from Congress, and at one point appeared to taunt the embattled deputy attorney general minutes before the House Republicans voted to sanction the Department of Justice over GOP document requests.
"Your use of this to attack me personally is deeply wrong."

Deputy AG Rosenstein hits back Rep. Jim Jordan in combative exchange that saw multiple other lawmakers intervening. https://t.co/VJbmi0BL2N pic.twitter.com/JYoRgJGUZP

— ABC News (@ABC) June 28, 2018
"I think in a few minutes, the House of Representatives is going to go on record saying you haven't complied with requests from a separate but equal branch of government, that you haven't complied with subpoenas, and you have seven days to get your act together," Jordan shot back, referring to the nonbinding resolution.
"I am not keeping any information from Congress," a visibly irritated Rosenstein said, pointing his finger at Jordan. "I certainly hope your colleagues aren't under that impression, that is not accurate sir.".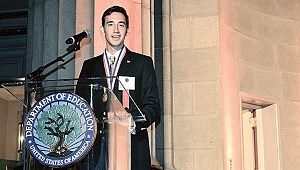 Eren Orbey Rhodes Bursu kazandı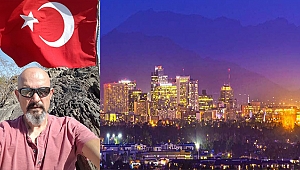 Amerikalı Türkler Arizona'ya Konsolosluk İstiyor