Dr. Ronny Jackson, who recently withdrew his nomination for the secretary of Veterans Affairs amid swirling allegations against him, will not return to his role as President Donald Trump's personal doctor, a White House source confirmed to ABC News on Sunday.
Interested in
Donald Trump?
Add Donald Trump as an interest to stay up to date on the latest Donald Trump news, video, and analysis from ABC News.
Donald Trump
Add Interest
Jackson, a Navy rear admiral, will rejoin the White House as a member of its medical unit staff, but the president's current physician, former Navy officer Sean Conley, who took over the role in anticipation of Jackson's confirmation process, will remain as Trump's doctor, a White House source confirmed.
Politico was first to report the news.
White House officials Monday publicly reinforced that Jackson remains on the job as part of the medical unit, disputing any suggestion that he was out. Officials did concede, however, that he would no longer hold the title as physician to the president.
"Rear Admiral Ronny Jackson is currently on active duty, assigned to the White House as Deputy Assistant to the President. Despite published reports, there are no personnel announcements at this time," Raj Shah, White House principal deputy press secretary, said in a statement.
Jackson was Trump's first pick to take over the top position in Veterans Affairs following the firing of David Shulkin after an internal investigation alleged he had misused taxpayer dollars.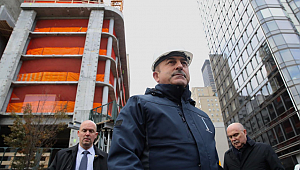 New York Türk Evi Yükseliyor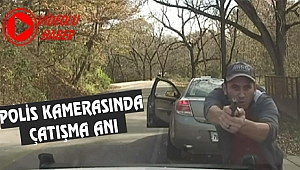 Arkansas'ta Polisle Çatışma Kameraya Yansıdı