Saloni Furniture and Authentic Turkish Designs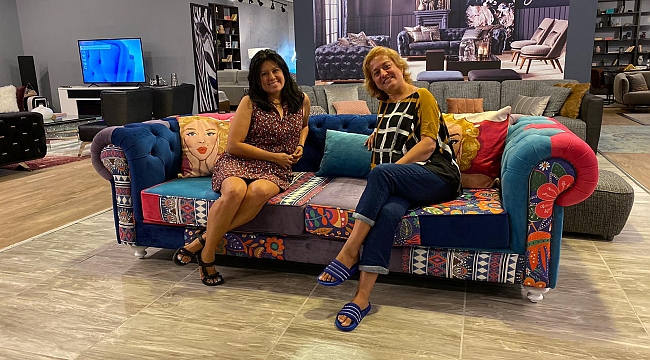 22 Ocak 2021 - 02:48 - Güncelleme: 22 Ocak 2021 - 20:52
SALONI

Esra Öziskender, @esraoziskender (Facebook, Instagram, LinkedIn, Twitter) [email protected], whatsap: +1 (347) 261-2236

Turkish successful furniture brand Saloni has a very unique design and pattern portfolio that attracts so many customers in the US. 
I and my dear friend Karina Aguilar visited one of their stores recently and chat with the Store Manager Talip Bakir in Paramus, NJ.

He said that their market share is increasing and the customers are giving excellent feedback.

My friends would remember the famous Turkish old textile brand Sumerbank from my childhood. Their texture and patterns remind me of my childhood in Turkey and my late grandmother Lutfiye Aydinlar's home in Hendek, Sakarya, Turkey. I would love to own one of their sofas in the future. I took all those photos that I'd love to share with you.

My dear friend Karina also liked their furniture so much she said. She bought her house 2 years ago and still decorating it from time to time. 

Find the nearest store to you from their web site and have a cup of famous Turkish tea or coffee. Enjoy.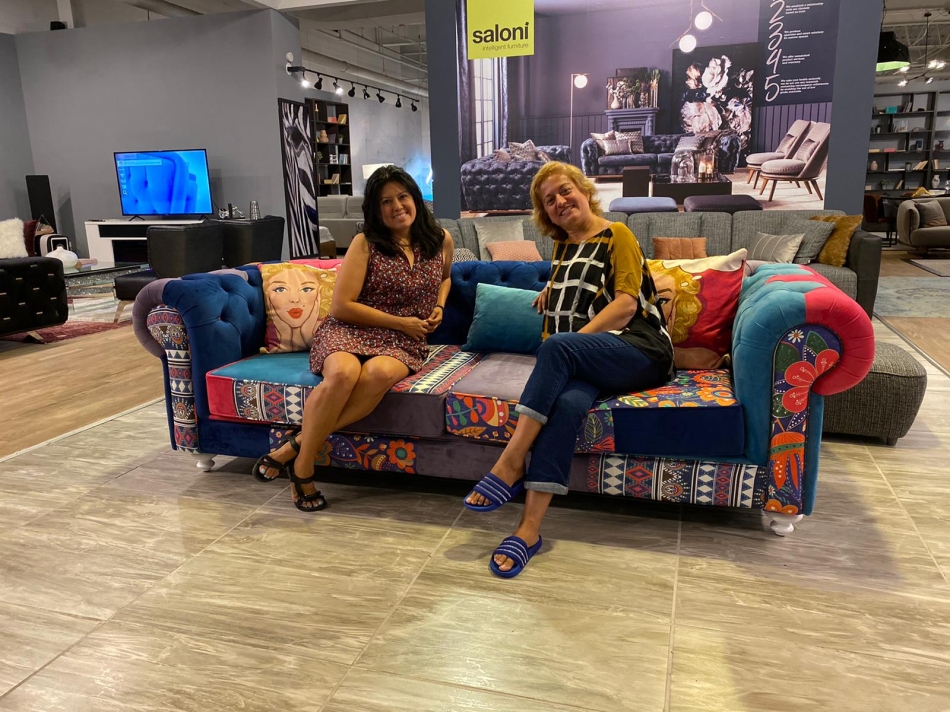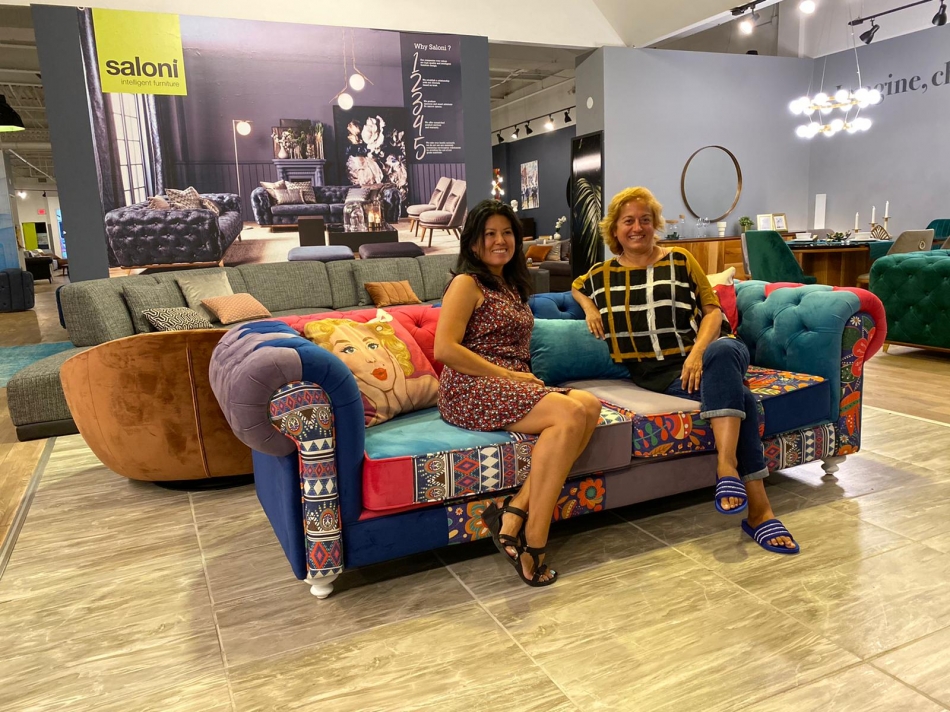 About Saloni
As Saloni Furniture: We continue our way with firm and confident steps with the production principle that we have never compromised for 20 years. With our increasing production capacity day by day and our sales points exceeding the country borders. 
We change the perception of furniture production by using art and artist in our operation techniques in our production processes. Because we move forward with a large team that can fully realize our furniture productions and its literature.
By doing so, we believe that our brand adds value to the sector what automatically means that it adds value to your living spaces and we will continue doing this by helps of our devoted workforce of more than 400 employees.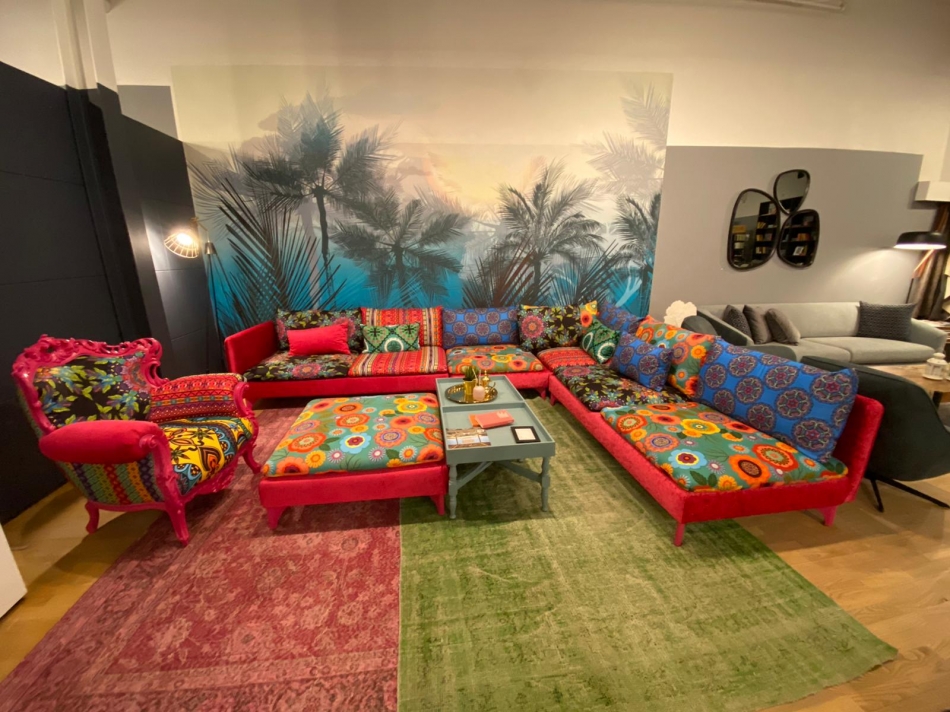 Their Mission is
 to provide the best price to quality ratio packed in a lovely design on six continent.

Their Vision is
to find a place in Turkeys top 5 manufacturing brands in the coming 5 years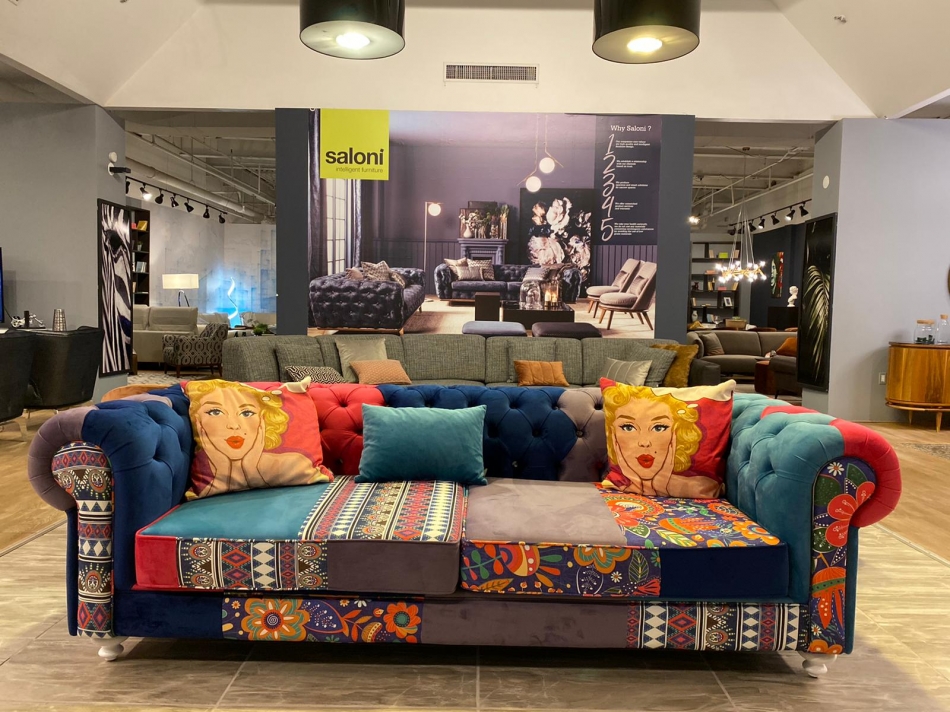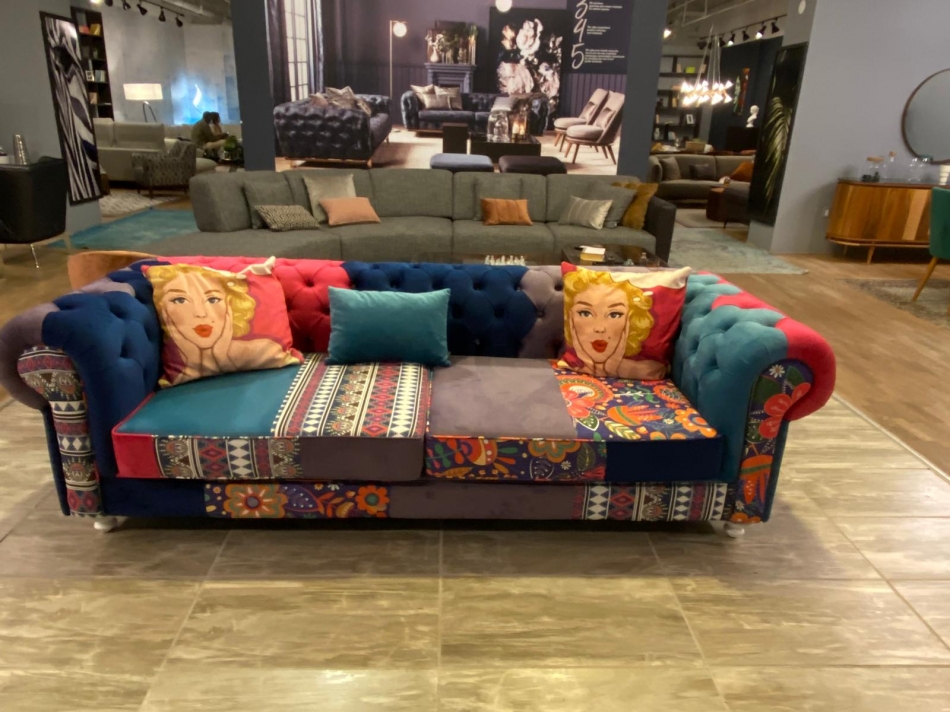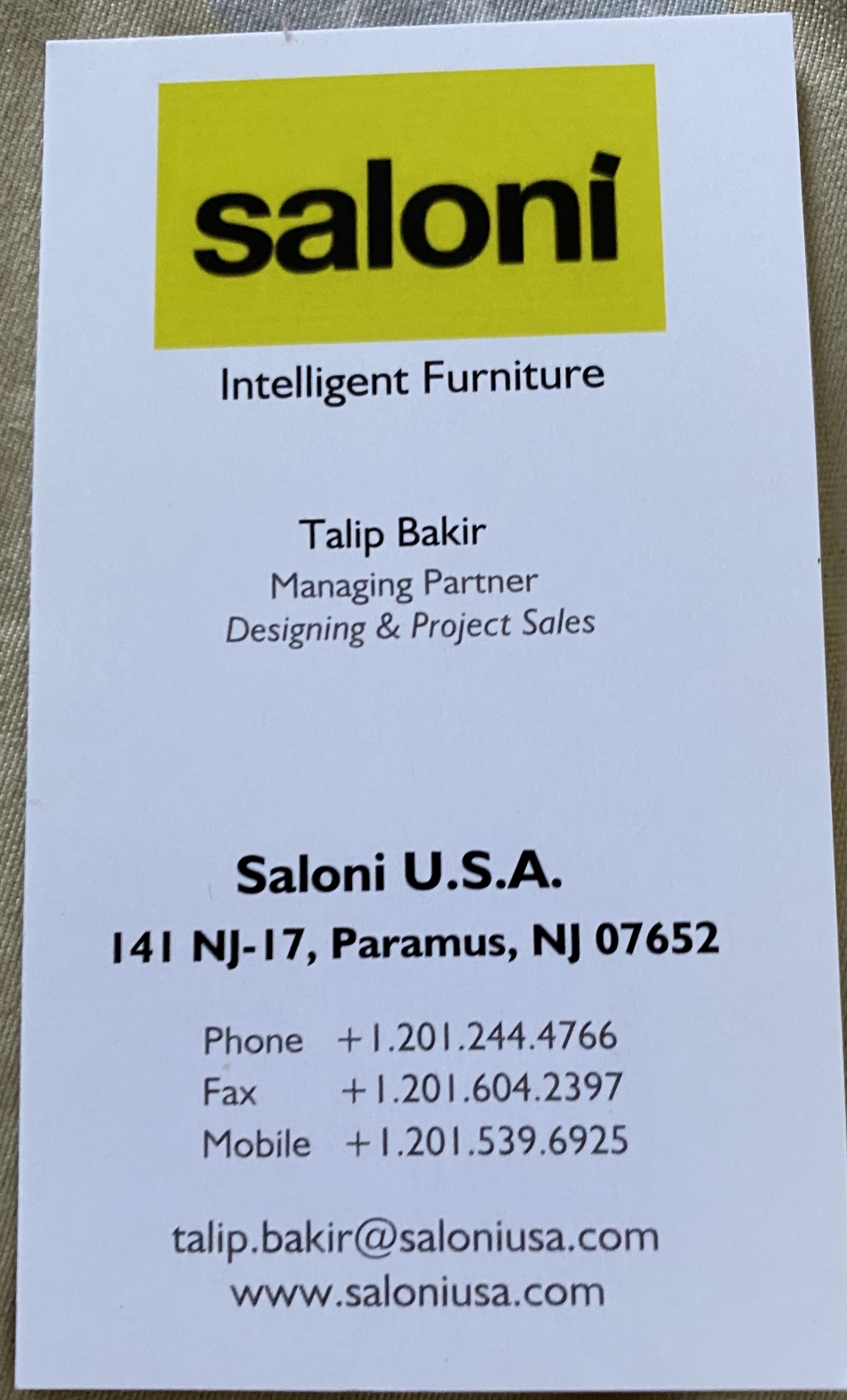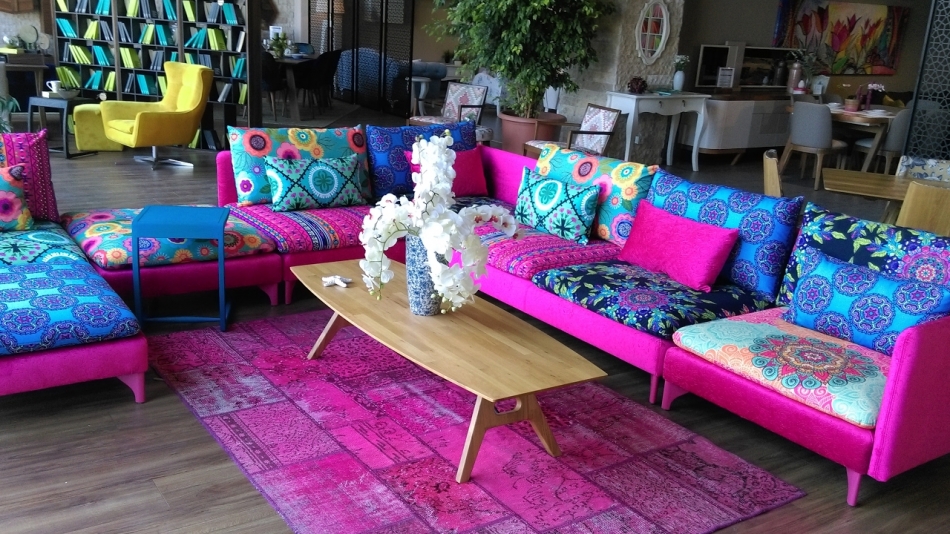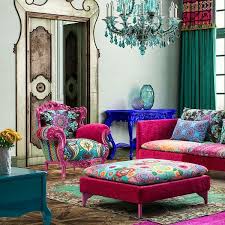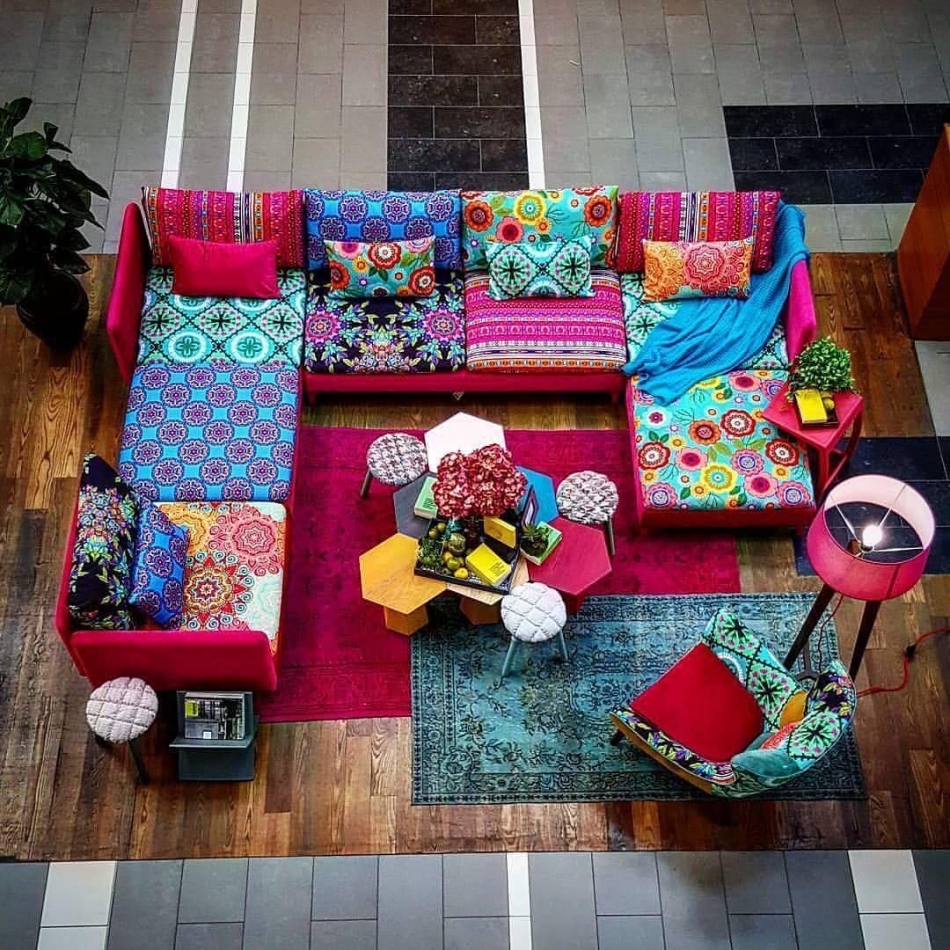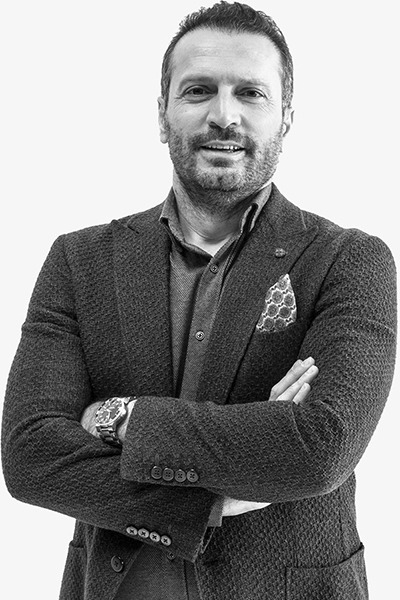 Our Esteemed Customers and Valuable Business Partners,  
We are happy to say hello to you with our catalog containing our new product collection. This year is a special year for us. We celebrate the 20th anniversary of our partnership together.

I would like to present our new investments and developments related to our company while sharing our very exciting new products which are special in honor of our 20th year. First of all, we have made great strides in our goal of producing robust, aesthetic, and comfortable products that meet the expected quality level all over the world. By increasing our material and workmanship quality, even more, we are progressing with full speed to reach excellence in the way of maximizing customer satisfaction. 
We have a strong franchising organization with over 70 branches in Turkey and 40 in all over the world. Especially with our breakthrough in the field of exports, we are exporting 70% of our products to the whole world, mostly Europe. 
We crowned this breakthrough in quality and sales by strengthening our production infrastructure. Our new investments; bedrooms, dining rooms, and bedsteads were put into operation at full capacity. Together with our metal factory and sofa production factory, we are in an effort to offer you the best products with a total of 400 employees in 5 factories. 
Along with our bedroom models, in order to offer you the best options for bedding, we have established strategic cooperation with the Altın Yatak bedding company, which has a deep-rooted history and strong production infrastructure. You will be able to easily access Altın Yatak bedding products from our stores. 
Since 2000 when we founded Saloni; We are proud to work with our full power to serve you with our stronger production infrastructure, without sacrificing our values, to maintain a moral and trust-based trade with our customers, to produce quality and functional products, to provide a peaceful and pleasant working environment for their employees. 
Best regards,
Haluk Özbek CEO